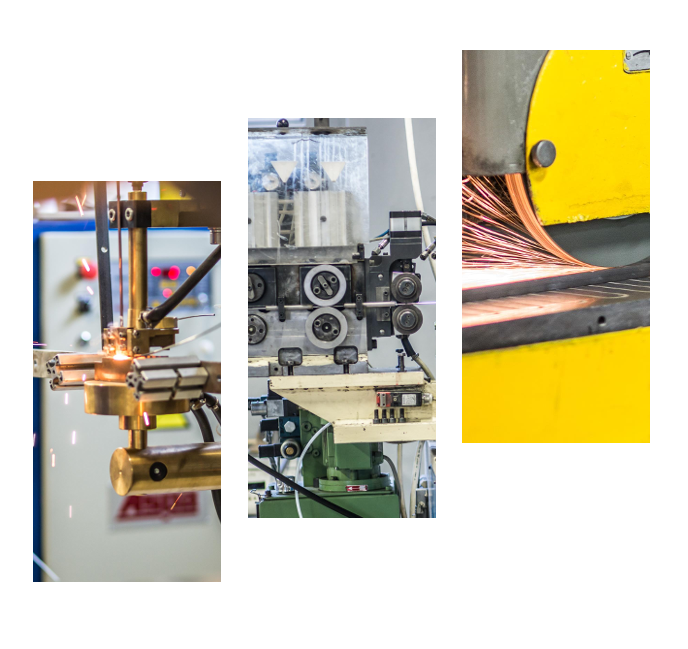 WORKSTATIONS
We provide assembly works and workstations. We produce wire and strip processing lines consisting of a decoiler, a press with a tool, and a winding machine. We produce individual tools such as die cuts and stamping dies.
CONSTRUCTION OF WELDING EQUIPMENT
We build single- and multi-point welding machines for wire mesh, and other tooling for wire and strip processing and profiling.