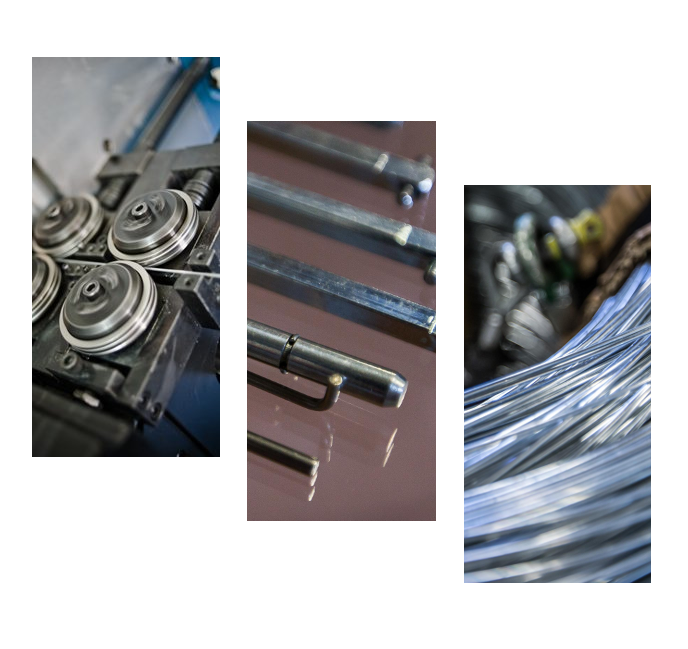 We have more than a decade of experience in the production of wire and strip elements. The technology developed based on own engineering concepts and experience, and automated production lines constitute the WIRE AND STRIP FORMING CENTRE .
At the STRIP FORMING CENTRE we batch-manufacture products on modern multi-slider and CNC machines. Our offer:
Prototyping,
Development of technology and working documentation,
Production of workpieces on a production line that enables: 1. Cutting, 2. Bending, 3. Stamping, 4. Drilling, 5. Welding.
We can finish the products by tumble finishing and surface treatment such as: zinc, tin, chrome, and nickel plating.
Our basic raw materials are up to 60 mm wide and up to 2 mm thick strips. Classification of the raw materials may be found here: Material classification of strips.
PRODUCTS
electronic components,
custom-made industrial sub assemblies.